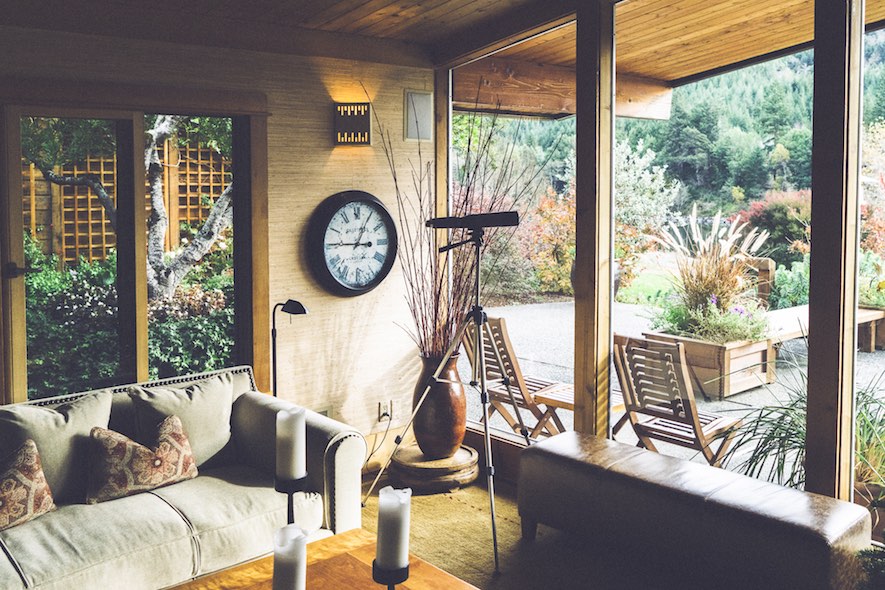 Buy modern, designer homes inside the city.
See what our clients are saying...
Luxury Houston Homes For Sale
Buy modern, designer homes inside the city.
As the 4th largest city in the United States and the largest city in Texas, Houston has plenty to offer home buyers looking to set down roots in this exciting cosmopolitan hub. Urban Properties Group are knowledgeable, friendly, and know all of the ins and outs of the city. As some of the best real estate agents in Houston, we can help you find a home that fits all of your needs. We understand the importance of factors such as proximity to work, good schools, and neighborhood walkability when helping you choose your next residence.
Our real estate agents carefully consider your budget and preferences for what you're looking for in a home, and show you several beautiful homes available for sale. Houston boasts temperate weather year-round and is one of the country's largest cultural centers, with art galleries, diverse attractions, and award-winning eateries located throughout the city. It's no wonder a growing number of people are eager to call Houston home!
Find Houston homes for sale with a Urban Properties Group now!
Homes For Sale in Houston by Experienced Real Estate Agents
At Urban Properties Group, we take pride in our outstanding customer service, and want nothing more than to help our clients find the home of their dreams. Our experienced realtors live and work in the city of Houston, and have a wealth of knowledge about all of its up-and-coming neighborhoods and realty trends. Browse our active Houston home listings now, or contact us here to reach an agent today!
Kim DeRaedt
August 2016
Angel is the perfect realtor, especially for any first-time buyers. She is an excellent communicator and always very quick to respond. Being new to homeownership, Angel's patience, expertise and ability to relay information in a proactive and understandable manner was very beneficial to me. What I appreciate most is Angel's commitment to truly personalizing the experience--balancing listening and suggesting to ensure my best interests were at the forefront...
Shain C.
January 2016
We love Stacie. She's helped us, and she's helped multiple people we've sent her way. We recommend her to anyone and everyone we know who's looking for a new place.
Stacie goes beyond sending listings that you can find on your own on the internet. She finds out what you want beyond location, how many bedrooms, and how much you want to pay. She has insight and connections that other agents simply did not have.
In fact, she found us the perfect condo and it wasn't even on the market yet. It's what, where, and how much we wanted to pay... and she brings a smile to our faces every time we think about her.
Sandra Prada
June 2016
Nicholas Bourgeois is, simply put, a dream real estate agent. Not only is he a lovely person - warm, kind, engaged in his clients - but he is above all a consummate professional, incredibly well-versed in real estate and full of great tips and advice. Besides being knowledgeable, his guidance throughout what can be an intimidating and overwhelming process was invaluable.
Joe Federico
October 2016
We were relocating from CT to Houston for work and didn't have time to visit places. We checked online and took friends advice on apartments and areas to live (it was exhausting). I was referred to Stacie Giroux and it was like working with a friend I've had for years. Not only did Stacie find us the most beautiful place in Houston, but she continued to follow up and make sure we had no other concerns! I would recommend anyone to Stacie for her hard work and professionalism! Thank you Stacie!
Lauren White
June 2016
I am currently traveling through Asia, but found out quite suddenly that I will be moving from San Diego to Houston for a job opportunity. I was connected with Charlene Tracy through UPG, and she helped me along every step of the way. She went completely above and beyond, touring the complex I was interested in, telling me details about available units, taking photos of the units, and keeping me updated quickly...
Rachael Dahl
June 2016
I have been a client of Kat Plangman's at UPG since 2012 - I don't ever start my search for my next apartment without her. She knows Houston like the back of her hand, has great connections throughout the market, and is a real friend and partner in the search process. When I get ready to graduate from renting to buying, Kat is going to be my first call. I am certain the rest of the UPG staff is just as fantastic. Highly recommend!